The apple trees
THE BURUNTZALDEA COUNTRYSIDE HAS ALWAYS BEEN SURROUNDED BY APPLE TREES 
More information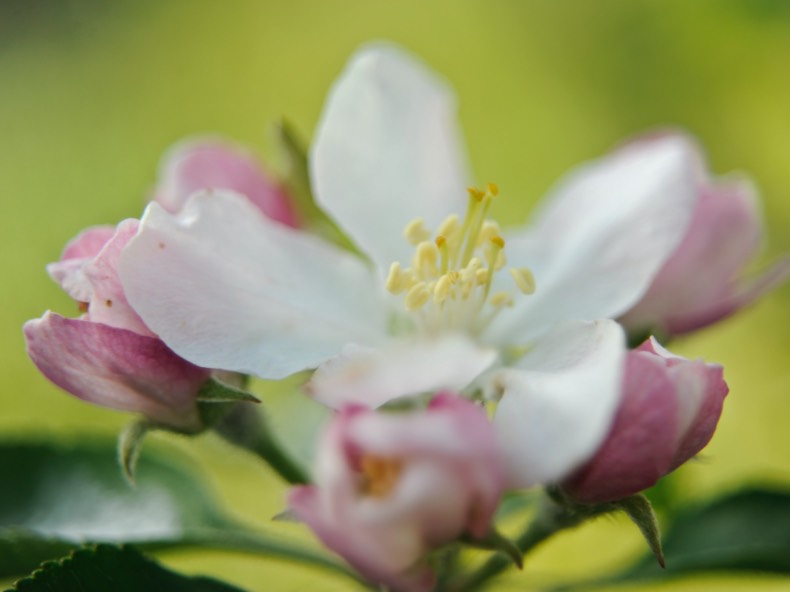 THE FIRST PLANTATIONS WERE THE WORK OF ANGEL MARIA, FOLLOWED BY HIS SON
At present, there are almost 2.5 hectares of apple trees surrounding the farmhouse and Jon Mikel's aim is, little by little, to increase the area planted. He has a total of 12 varieties of apples, although the most widely used is the Moko. These apple trees produce 10,000 litres of cider a year (measured). In addition, the new plantation was developed using organic farming methods.
These newly planted apple trees will soon start to bear fruit. It is clear that Mizpiradi is committed to the production of organic Basque cider, guaranteeing the quality of its apple trees, its cider and its cider house.
ORGANIC BASQUE CIDER
THIS COMMITMENT TO ECOLOGICAL BASQUE CIDER WILL BECOME CLEAR ONCE THE JUICE BEGINS TO FLOW, OFFERING CERTIFIED QUALITY OF THE APPLE TREES, THE CIDER AND THE SERVICE OF THE HOUSE.