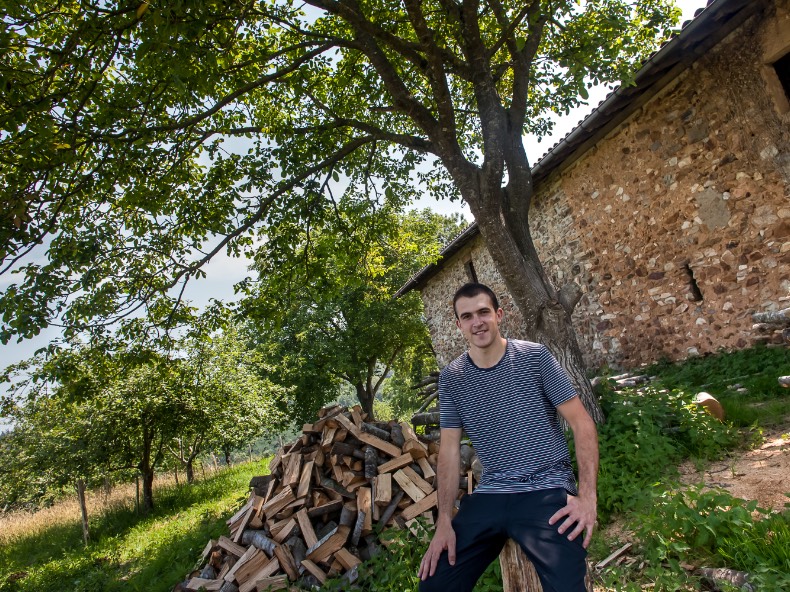 "NOW I WANT TO PUT MY FATHER'S TEACHINGS  INTO PRACTICE"
Jon Mikel Arruabarrena
Cider has always been made in Mizpiradi farmhouse.  The late Angel Maria Arruabarrena, together with his wife Maria Pilar Huarte, converted his mother's farmhouse into a professional cider mill.  Stone by stone, step by step, with care and time they managed to build this pleasurable setting. 
Today, their son, Jon Mikel Arruabarrena, continues the legacy passed on from his parents, adapting the ancient family tradition to modern times.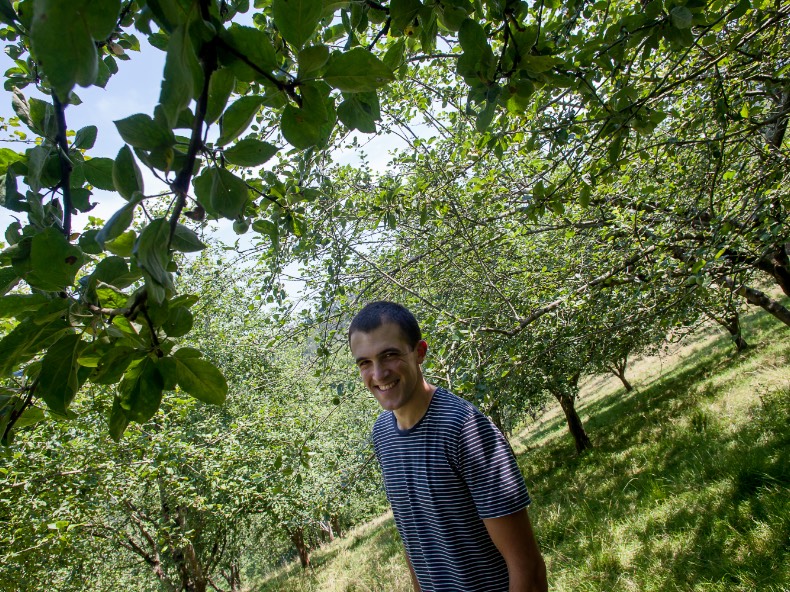 The first task for the family was to maintain and rennovate the apple trees, the true solid pillar of the cider house.
This cider house, located on the slopes of Mount Adarramendi, once again opened its doors in 2018, at the hands of Jon Mikel.